Oktoberfest logo receives price
Oktoberfest wins a German Design Award
Mon 02/06/23 • 12:12 pm

The new Oktoberfest logo has won an important design award! Here you can find out in which category the new brand received the German Design Award 2023 and what Wiesn boss Clemens Baumgärtner and the brand agency say about it.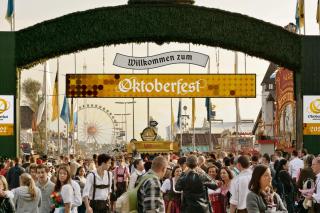 Prestigious award for the "Oktoberfest" brand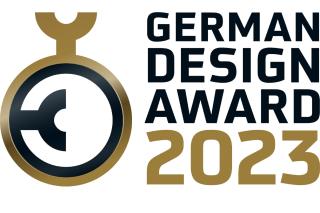 The logo of the Munich Oktoberfest was honored in Frankfurt at the German Design Award 2023, one of the most prestigious German design awards. The signet, which stands for the largest folk festival in the world, received the "Special Mention" award in the "Excellent Communication Design" category.
Two years ago, the state capital of Munich managed to have the "Oktoberfest" brand internationally protected. In order to further strengthen the brand, a uniform appearance was developed in 2022 for the first time in the history of the Oktoberfest.
The new look of the Oktoberfest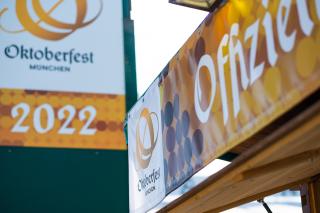 Particular importance was attached to the design of the logo: the curved letter "O" with its dynamic shape symbolizes the momentum and "spirit" of the Oktoberfest.
The result was not a single static logo, but a lively and flexible trademark, colorful with different color gradients - just as varied and colorful as the Oktoberfest itself.
Oktoberfest boss Clemens Baumgärtner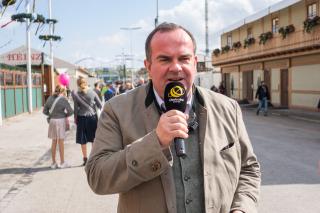 Clemens Baumgärtner is the responsible organizer of the Oktoberfest as the speaker for work and business: "I am very pleased that we have won this renowned German design award. It was worth working out the best solution for the logo in an intensive exchange with our agency. The design and the high-quality design of the logo fit perfectly with the overall work of art at the Oktoberfest. "
Brand agency RED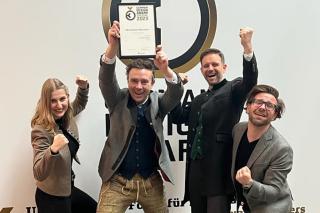 The logo and the visual frame of the brand appearance of the Munich Oktoberfest were developed by the Munich agency RED. Michael Mazanec, agency RED: "We are very happy about the appreciation that the new logo and corporate design of the Oktoberfest Munich is given with this award. It shows that good design and a strong brand can achieve a lot together."